AL-TOOL™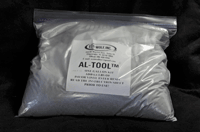 Is a thixotropic dry compound that is ready to be mixed with high-quality ISO or Vinyl Ester resin that resists indefinite heat exposure of 450° F. Additionally, AL-TOOL™ defends against print-through, fatigue and surface distortion.
Click here to purchase.

T-LAM™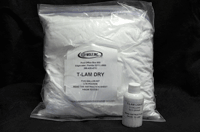 Is an ultra-high efficient laminate admixture for high heat ISO or Vinyl Ester resins that gives outstanding air release, superior wet-out, unsurpassed structural integrity.
Click here to purchase.